About
Know God, Find Freedom, Discover Your Purpose, and
Make a Difference
We are a church with a mission that is clear. We are here to help you Know God, Find Freedom, Discover Your Purpose and Make a Difference
We are for
Motor City
Motor City Church is an exciting new church plant in the Detroit area. Whether you're new to church, have been a Christian for many years, or are looking for a fresh start, you're welcome here. Our hope is to give you a place where you can experience a fresh connection to God and a community of people.
We keep our focus simple so we can have the biggest impact possible. Everything we do as a church is filtered through our focus on helping every person live the full life for which God created all of us.
When I visit for the first time

Motor City Church is FOR You. On any given weekend, you'll find people, young and old, worshipping, learning, and laughing side by side. When you walk onto our campus, you can expect to feel at home. After you arrive, you'll head into our lobby and can grab a cup of coffee or talk with one of our greeters. If you have children, greeters will show you to our Motor City Kidz Check In Center. After, you will head into our auditorium for worship service, where we'll start our gathering with passionate worship and then an encouraging, relevant and life-giving message. Our gatherings typically last around 75 minutes. Afterwards, we encourage you to stick around meet Dr Dave and Christine Martin and receive a special gift from our Pastors.

What Do I Wear?

Come as you are! You don't have to wear anything special. We want you to come and worship with us and be comfortable while you worship! We want you to be free from any preconceived ideas of what church has to look like. Come and experience church in a brand new way. So don't worry about what you're wearing!

What About My Kids?

At Motor City Church, kids are not an after thought. They are our PRIORITY! Our Dream Team works to provide a place for your children to experience God for themselves in a new and fresh way each week. From singing to videos to real-life application of Bible stories, your children will leave knowing that Jesus loves them and so do we.

How Can I Get Connected

Check out our Connect Central in the lobby after services or click below to visit our connect central online.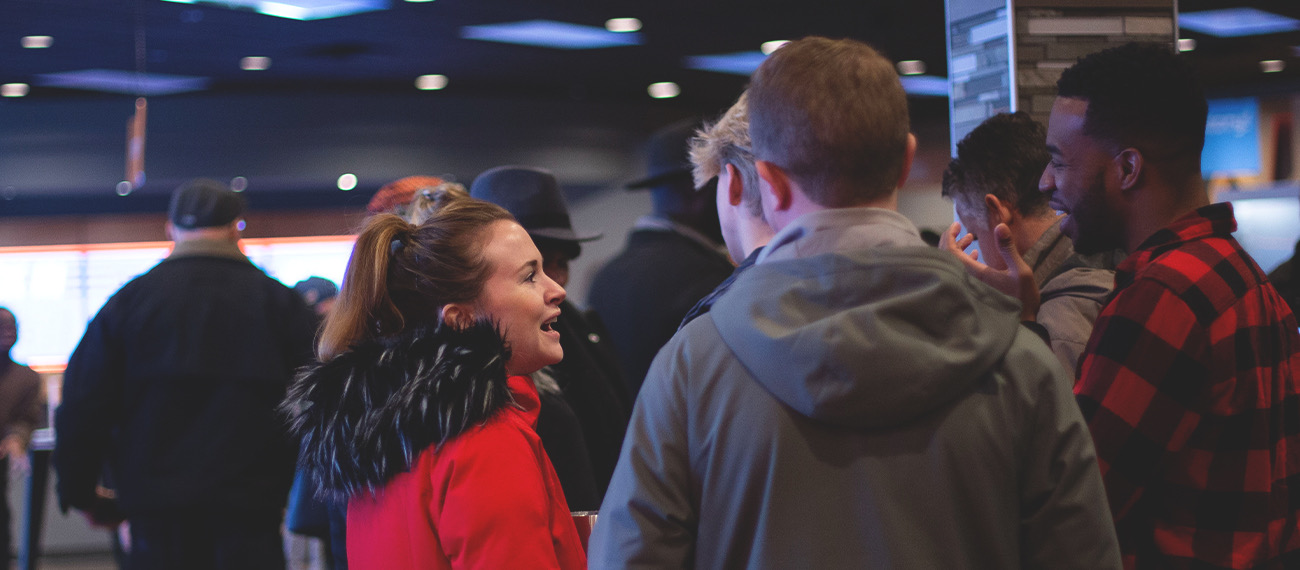 Values
The vision must not only survive, but thrive. Our Core Values help serve as a guide to fulfill the vision of Motor City Church.
LARGER THAN LIFE CREATIVITY

We are most like our Creator when we are Creative, so we bring innovative ideas to the forefront of how we do life and church.

UNPRECEDENTED GRACE

The church is a hospital and not a courtroom, so we demonstrate love to each other by helping pick each other up when we fall, to restore each other.

BIG FAITH

We believe nothing is impossible when we stand with God, so we dare to dream big and bold.

IRRATIONAL GENEROUSITY

We live to Give, practicing biblical generosity with our time, talent and treasures.

STRENGTH IN DIVERSITY

When we include what everyone brings to the table, our potential grows exponentially. This is what Heaven looks like!
What We Believe
Motor City Church considers certain truths as being basic to an understanding of a relationship with God. These beliefs are items we will not compromise on. They are the compass that points us in the right direction. The methods we use to reach people may change, but our message will remain constant.
ONLY ONE LIVING AND TRUE GOD

There is only one living and true God. There are three persons in the Godhead: the Father, the Son, and the Holy Spirit. He is totally and completely Holy. (Genesis 1:2-27; Matthew 28:19; I John 5:7)

INSPIRED WORD OF GOD

We believe that the Bible is God's Word. It is accurate, authoritative and applicable to our everyday lives. (II Timothy 3:16; II Peter 1:20-21)

JESUS CHRIST

We believe Jesus Christ, conceived of the Virgin Mary, is the only begotten Son of the Father. Jesus was crucified, buried and rose from the dead. He ascended to heaven and is today at the right hand of the Father as our Intercessor. (Luke 1:26-33; Hebrews 7:25)

BAPTISM OF THE HOLY SPIRIT

With the Baptism in the Holy Spirit comes the power for life and service. The gifts given by the Holy Spirit are for ministry to the body of Christ. (Acts 2:4; Acts 10:44-46; Acts 19:6; I Corinthians 12:4-11)

SALVATION

We believe every person is disobedient to God's desires and plans in varying degrees. Any disobedience to God, regardless of how large or small, is characterized as sin. Sin literally separates each person from God, which is spiritual death. Spiritual death is not God's desire. People can be united with God through a personal relationship with Jesus Christ and through Him alone. Jesus died for sinners. Anyone who accepts and believes in Jesus' death for his or her personal sins, and desires to have Him as King of their life, is forgiven for every sin. Upon this personal decision, God re-establishes a personal relationship with that person and promises eternal life. (Acts 4:12; Romans 10:9-10; John 14:6)

BAPTISM BY IMMERSION

We believe in water baptism by immersion in water in the name of the Father, His Son Jesus Christ, and the Holy Spirit. (Matthew 3:11; Matthew 28:18-19; John 14:6)

HEALING

We believe that God wants to heal and transform us so we can live healthy and prosperous lives in order to help others more effectively. (Acts 3:2-12; Acts 5:15-16; James 5:14-15; Isaiah 53:5)

SECOND COMING OF OUR LORD, JESUS CHRIST

We believe that the Lord Jesus Christ is coming back again as He promised. (Acts 1:10-11; I Thessalonians 4:13-18; Revelation 1:7)

THOSE WHO DIE OUTSIDE OF CHRIST

We believe that our eternal destination of either Heaven or Hell is determined by our response to the Lord Jesus Christ. (Daniel 12:2; Matthew 25:46; John 5:29; Jude 1:7)

SACREDNESS OF MARRIAGE

We believe in the sacredness of marriage and family commitment. We promote strong family values. (Ephesians 5:31- 33; Ephesians 6:1-4; Hebrews 13:4)

Force of Favor

You are a child of God. You are not called to mediocrity. You are not called to blandness. You are called to excellence, to greatness, and to exceptionalism in every aspect of your life. You are the favored of the Lord. So at Motor City Church we will teach you how to stop settling for what life dishes out to you. We will teach you how to think with higher expectations, walk on a higher plane, and anticipate the divine favor of the Lord in your life, your home, and your professional pursuits. (Psalm 102:13, Luke 2:52, Psalm 30:5)
Want to learn more about who we are and how you can live out your purpose here?